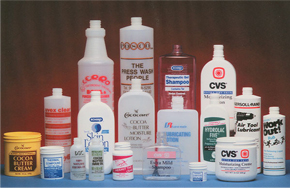 Plastic Container Printers can decorate round, flat and flat-oval bottles, and offer multi-pass printing of several colours, using UV printing technology. Silkscreen offers bright, firm and metallic colours for striking designs.
Printing wrap around images on plastic bottles is a fairly specialised process due to the flexibility of the material used. Our screen printing machines are equipped with inflation systems to inject air into the bottles, giving them the rigidity necessary for the screen printing process. Pre-treatment is necessary in the form of flaming for the ink to adhere to these plastic materials, and multi-colour printing requires registration of the image. Custom tooling is therefore required for each bottle size and shape to engage the registration feature at the bottom of the bottles.
Over the years we have invested in high speed, automated, multi-colour machinery and have our own in house tooling facilities available such as lathe and milling machines, by doing this we have taken the printing quality to a higher level that exceeds our competitors. So whether it is designing artwork or processing film positives, silk screen preparation, machining tools, colour matching, or printing four colour logos, it is all done in house. Plastic Container Printers will make sure you end up with the highest quality print. Using automatic screen printing machines, we have the ability to print both short and long runs on cylindrical, oval and flat plastic bottles and jars.
WHY CHOOSE SCREENPRINTING OVER LABELS

Screen printing on containers – Logos and listings on labels may get faded, scratched and even peel off in time, but with our UV screen printing there still on the container well after the consumer has finished with your product.
Screen printing
Bathroom, Steam resistant and waterproof
won't fade, stain, tear, wrinkle or peel off
more cost efficient for larger quantities
containers looking cleaner without label edges
easily recyclable
order only what you require – no label inventories means no waste
With screen printing, you are certainly not restricted in your creative approach
COLOUR MATCHING QUALITY
Our Pantone colour matching system is used to your specific chosen colours and with our quality assurance procedures making sure that the colour does not drift away from your specified Pantone colour. The Pantone Colour system (PMS) is a standard used worldwide to match inks for screen printing. For spot colour printing please quote the Pantone PMS colour required. Our experienced staff are also trained to quickly see any outstanding defects that may occur during printing process.
GRAPHIC ARTWORK DESIGN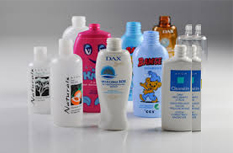 With our Graphic Artists we can produce most of your designs to screen printing, where the letters are fine or bold your artwork will still look professional on containers. Barcodes can be made to your specific needs and tested that they will scan.
GOT YOUR OWN ART? NO PROBLEM
You've got your art all ready to go? No problem. Send us your art and we'll check to make sure that the fonts are outlined, the file formatting is correct, the layout is ready to go and that the file is print-ready.